Cooling System for 2006 Scion xB
No.
Part # / Description
/ Price
Price
Fan Blade
RAV4. Left. Echo. XB. XA. To 11/03.
Cap
Reservoir Cap
Expansion tank cap. RAV4. Prius C. Engine Cooling. Japan Built. Prime plug-in, reservoir & hoses. Venza.
Engine Coolant Reservoir Hose
Overflow Hose
Breather; For High Altitude Compensator Valve; For Radiator Reserve Tank; No. 2(For Radiator Reserve Tank); No. 3(For Radiator Reserve Tank). 3.4L. 2.7L. Gas engine.
Fan Blade
Engine Cooling Fan Blade
XA. From 11/03. From 7/03. Echo. From 11/2003.
No.
Part # / Description
/ Price
Price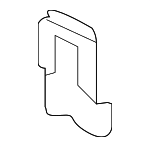 Starter Relay
Relay
Backup Lamp; Starter. Starter Relay - Repair or ReplaceIf your Engine doesn't Crank, one possible cause could be your Starter relay. Our expert technicians can diagnose and repair your Toyota and determine whether you need a Replacement Starter relay. Under hood, starter. Engine room, starter. Engine compartment, starter. Passenger compartment, starter.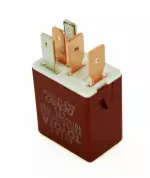 Fuse
Mini Fuse
On instrument panel, 25a. Engine compartment, 25a. Luggage area, 25 amp. Engine compartment, 25 amp. 4.0L, instrument panel, 25 amp. Under instrument panel. mini 25 amp.
Fuse Qty of 1
Fuse
Fits Echo, XA, XB Engine compartment, 120 amp.